aTomiK
.... has green eyes as well....
Member # 6575





7 Updates!

Member Rated:


posted




---
Yesterday i watched Checkered Flag.
It was a pretty cool flick set in the IndyCar racing world.
Directed by former James Bond man John Glen and
starring Bill Campbell (Rocketeer), Rob Estes, Amanda Wyss (Fast Times.., Elm Street I, Better Off Dead),
Carrie Hamilton and gorgeous Leilani Sarelle.

I liked the cast and the screenplay was almost pure soap opera but enjoyable.
Relationships, bedroom activities (including some nudity) and yes, some racing too

This movie even has a montage featuring this great Mr. Mister tune "Don´t Slow Down":

http://www.youtube.com/watch?v=k9dg-g1cwmo

Entertaining stuff!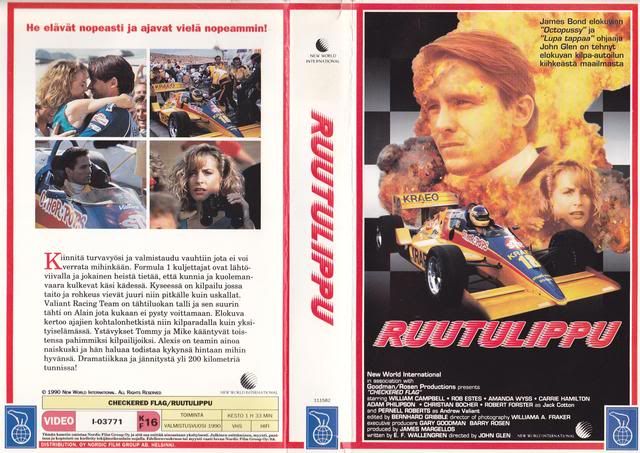 [ 29. February 2012, 11:32: Message edited by: aTomiK ]
---
Posts: 5528 | From: Finland | Registered: Feb 2008 | Site Updates: 7 | IP: Logged |