aTomiK
.... has green eyes as well....
Member # 6575





7 Updates!

Member Rated:


posted




---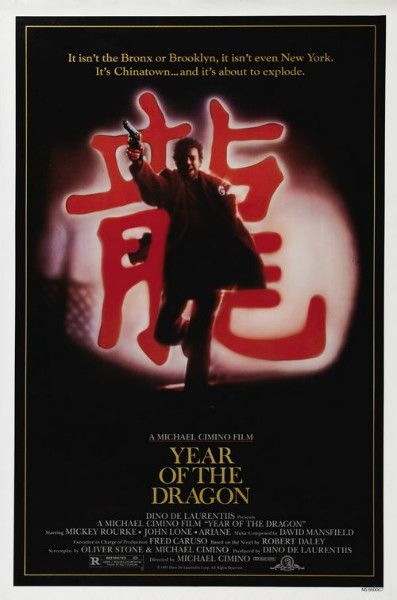 "Using unprecedented degrees of violence, young Joey Tai becomes the head of Chinese mafia in New York
and undisputed leader of the Chinese community.
Stanley White, the most decorated cop in New York, who hates Asian people since his service in Vietnam,
is put in charge of Chinatown. Both men are prone to breaking long-established rules
and both men are unlikely to make compromises with each other, which leads to unavoidable and bloody conflict." (IMDb)

It was great to watch this crime action film again. Seen it once before back in the 80s.
Year of the Dragon was directed by the legendary Michael Cimino (The Deer Hunter etc.).
The screenplay was written by Cimino and Oliver Stone and adapted from the novel by Robert Daley.

Mickey Rourke is fantastic as the no-nonsense cop Stanley White.
John Lone is the main villain Joey Tai and fashion model Ariane Koizumi plays the reporter/Rourke´s love interest Tracy Tzu.
The cast also includes Raymond J. Barry, Caroline Kava, Eddie Jones
and the Big Trouble in Little China duo Victor Wong and Dennis Dun.

classic Year of the Dragon still, Rourke in action.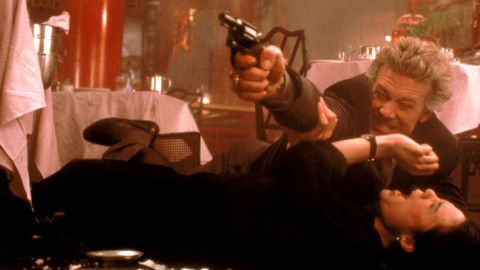 The movie is not without it´s flaws but there are lots of unforgettable scenes which make this a great film in my books.
I would love to see a documentary or a making of Year of the Dragon.
The R1 dvd includes Cimino commentary track which i would like to hear someday.

Here´s what Oliver Stone said of Cimino:
""With Michael, it's a 24-hour day," He doesn't really sleep … he's truly an obsessive personality.
He's the most Napoleonic director I ever worked with." (Wikipedia)

Good and violent action (Cimino hired a Hells Angel to be Rourke's physical trainer/boxing instructor),
and great settings. This is Michael Cimino magic so chack it out!

Year of the Dragon trailer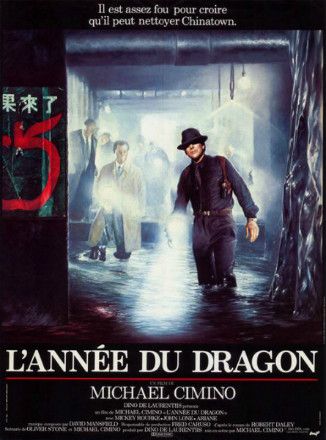 ---
Posts: 7182 | From: Finland | Registered: Feb 2008 | Site Updates: 7 | IP: Logged |