Valley


Dated Julie From 'Valley Girl' (allegedly!)
Member # 1322





22 Updates!

Member Rated:


posted





---


There has been some discussion lately about Prince and Morris Day, but what about Jesse Johnson who was originally the lead guitarist for The Time? He was an important member of the group and you can even find him in the movie "Purple Rain". While Prince seemed to have a flare for purple, it was Jesse Johnson that is well remembered for pink.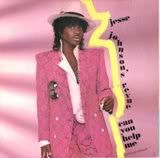 Jesse Johnson's Revue - Can You Help Me

In 1985, after recording the "Ice Cream Castles" album with The Time, Jesse Johnson broke loose into a solo career and released Jesse Johnson's Revue. Three songs were released from the album: "Be Your Man", "Can You Help Me", and a personal fav "I Want My Girl".

Still not quite sure who Jesse Johnson is? Just watch "Pretty In Pink" tonight and enjoy the tune "Get to Know Ya".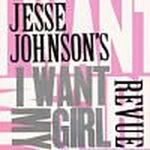 Jesse Johnson's Revue - I Want My Girl

So the next time someone asks "What Time is it".. please don't forget Jesse Johnson.

[ 02. December 2010, 15:31: Message edited by: Valley ]
---
Posts: 7845 | From: Smiling and glancing in awe in the back of a limo | Registered: Mar 2003 | Site Updates: 22 | IP: Logged |