Songs
As with many 80's films, until recently, no soundtrack was ever released... Thankfully, La La Land Records have recently released a very limited edition for fans... Which is great as it's rather creepy, and has some great 80's songs.
The first 4 songs by Intimate Strangers on their album "Charm" where used in the movie. [Thanks to Chad Wichterman]
The following song tracks were featured in
Night of the Creeps
:
Track names in Bold are linked to a Soundtrack release.
Let Go - Intimate Strangers
In the Wilderness - Intimate Strangers
Flame On - Intimate Strangers
Deliverance - Intimate Strangers
Smoke Gets In Your Eyes - The Platters
The Stroll - The Diamonds
Nightmares - C-Spot Run
Are We Missing Any?
Song Trivia

I believe that some of the music from the movie was originated by John Carpenter, the scene that I noticed is where the ax-murdering corpse is cornered in the alley-way; I could be wrong.
-Thanks to Chance Wiliams
Add some more trivia about the songs used in Night of the Creeps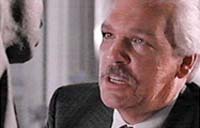 1986