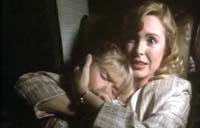 1987

Featured Movie Location:
The house
Wanna see the real life filming location used for
The house
in the movie? These scenes were actually shot at
Crane's Castle
, located in Ipswich,
Massachusetts
. [
Google Map
]
Locations Manager(s):
Pavel Cerny
On Location
The house in the movie is located in Ipswich Massachusetts. It is called Castle Hill. [Thanks to Karyn]
The mansion is the same one that was used in 'The Witches of Eastwick'. You can tell it is by a scene in 'Witches' in which Jack Nicholson and Cher are outside having lunch. [Thanks to Sonja]
The mansion is the Crane Estate (of Crane plumbing fixures fame) It is owned by the Trustee of Reservations and can be visited at various public events during the year. [Thanks to Vickie Rose]
The notoriously famous "Greystone Mansion" In L.A. Califoria was used for many of the inside scenes for the movie. [Thanks to Jimmy]
Can you help? Do you know any of the Ipswich, Massachusetts filming locations used for Flowers in the Attic? [Please send them in]
Locations Links
If you know of a good link for Flowers in the Attic locations, please let us know.