This is topic Movies i cant find on DVD in forum « 90's Movies at iRewind Talk.


To visit this topic, use this URL:
http://www.fast-rewind.com/ubb/ultimatebb.php/topic/9/840.html

---
Posted by The Good Package (Member # 9492) on :

Brainsmasher a love story

and

The Jerky Boys

If your a fan and want a copy of these on dvd please post on here and we can generate enough interest that maybe we'll have a chance at watching these again

---
Posted by aTomiK (Member # 6575) on :

The Jerky Boys UK R2 dvd is available and it´s cheap.

Damn, Brainsmasher a Love Story looks like a classic flick!
Directed by Albert Pyun and what a great cast!
I want it too!

---
Posted by aTomiK (Member # 6575) on :

Brainsmasher a Love Story is also available on dvd.
It´s UK R2 version. Go get it, i know i will!

---
Posted by Valley (Member # 1322) on :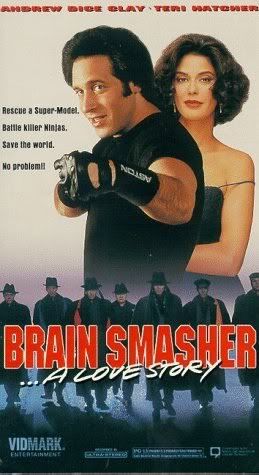 aTomiK.. "Brain Smasher: A Love Story" is ridiculous and campy as you can imagine.. which is another way of saying that it is a wild, but fun ride.

If you're a fan of Andrew "Dice" Clay.. definitely pick it up. I still vote "The Adventures of Ford Fairlane" as his best, but this one is crazy.

---
Posted by aTomiK (Member # 6575) on :

Thanks Valley, crazy is exactly what i´m looking for

Dice is great and Adventures of FF is a classic in my books.

---
Posted by JAY LEE (Member # 6345) on :

The Limbic Region- 1996

Serial killer thriller, losely based on the Zodiac murders, starring Edward James Olmos, George Dzundza, Roger R. Cross etc.

For a Showtime tv movie, this has some real atmosphere, serous eerieness and good acting performances. Sure, Vancouver doubles for the San Francisco area (which usually annoys the crap out of me) but the somber tone, good dialogue and creepy vibe makes it a great movie.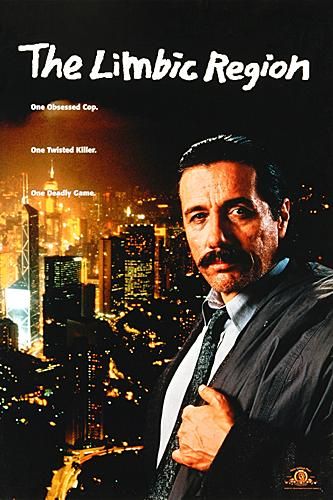 ---
Posted by The Good Package (Member # 9492) on :

if my sister says your a ninja, then you're a GD Ninja !

---
Posted by Leo Logan (Member # 9206) on :

I'm bringing this thread back up right here so I can talk about 90s movies that are never out on DVD or Blu-ray. My picks are:

The Addiction (1995)
Christopher Columbus: The Discovery (1992)
City of Hope (1991)
Closet Land (1991)
Destiny Turns on the Radio (1995)
Josh and S.A.M. (1993)
Meet the Applegates (1990)
Night and the City (1992)
Passed Away (1992)
Run (1991)
Shadow Conspiracy (1997)
Sidekicks (1993)
Suburbia (1996)
The Taking of Beverly Hills (1991)
That Night (1992)

---
Posted by aTomiK (Member # 6575) on :

Some of those are available on dvd, at least in europe. For example The Addiction, Night and the City, Passed Away, Shadow Conspiracy...
I also own Run R2 UK dvd.

---
Posted by aTomiK (Member # 6575) on :

Run cover sheet: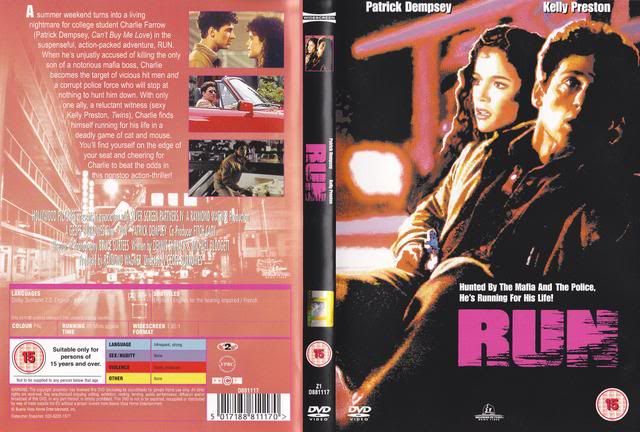 ---
Posted by the young warrior (Member # 9554) on :





I have Run on a UK Dvd and it is a fun little thriller and I'd imagine at some point I wouldn't be surprised if budget label Mill creek were to release it as it was released by Hollywood Pictures who were part of the Walt Disney label and Mill Creek have put out a few of there titles so far - Deep Rising,The Marrying Man,Straight Talk,Consenting Adults etc.

Like Atomik mentions Leo if you've got a region free DVD player you could always look at importing the one s available here in Europe if not too expensive!

Some fun movies listed there Leo and would definitely be interested in Sidekick's and The Taking Of Beverley Hills if there ever released to disc.

---


UBB.classic™ 6.7.0