This is topic Summer of Fear (1978) Linda Blair in forum Ŧ 70's Movies at iRewind Talk.


To visit this topic, use this URL:
http://www.fast-rewind.com/ubb/ultimatebb.php/topic/8/735.html

---
Posted by aTomiK (Member # 6575) on :

Just watched Summer of Fear aka Stranger in Our House and itīs another good 70s Linda Blair movie.
This tv-thriller was directed by the master Wes Craven.

Co-starring Lee Purcell, Jeremy Slate, Jeff McCracken,
Jeff East and Fran Drescher.

Itīs really nice to see how Blairīs character solves the mystery
and i like movies about witchcraft anyway.
Recommended!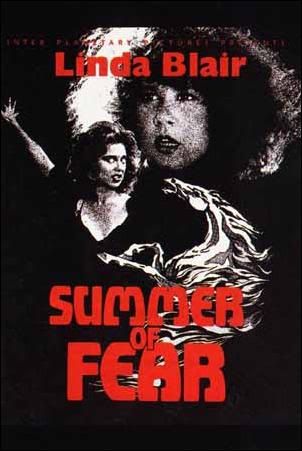 [ 22. February 2012, 11:43: Message edited by: aTomiK ]

---
Posted by mamamiasweetpeaches (Member # 1715) on :

well the second box cover is a little more honest!

I love Linda Blair and I love made for TV movies from the 80s and I love witchcraft movies and usurper movies so how could I NOT love this?! I had a copy on VHS (different box art: I had the skull one) and I dubbed it onto DVD. Its just a FUN movie. Im sure people would find it cheesy but I really enjoy it!

Now if only someone would sell a DVD of the Melissa Sue Anderson flick MIDNIGHT OFFERINGS!

---
Posted by Riptide (Member # 457) on :

I want to see this! No idea it was Wes Craven!

---
Posted by logan5 (Member # 1467) on :

As Mamamia said; this is a fun movie (I did find it a little cheesy, but in a good way).

Lee Purcell is a fox.

---
Posted by aTomiK (Member # 6575) on :

In addition to the scandi dvd, i just got the Finnish ex-rental VHS tape.
Linda Blair rules!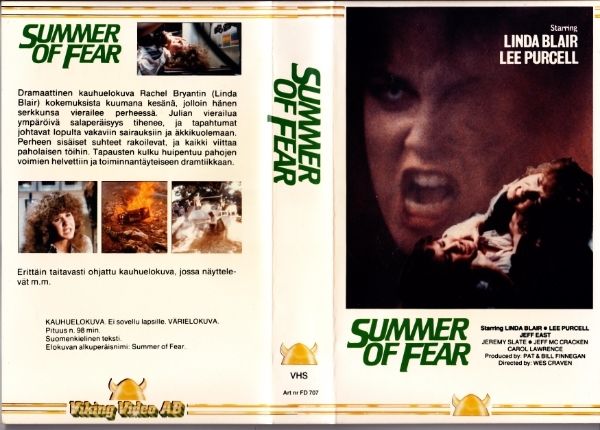 [ 30. April 2015, 07:24: Message edited by: aTomiK ]

---


UBB.classic™ 6.7.0