Valley


Dated Julie From 'Valley Girl' (allegedly!)
Member # 1322





22 Updates!

Member Rated:


posted





---


"Masquerade" is a sordid tale of greed, deception and murder. Meg Tilly stars as Olivia Lawrence, member of the Hamptons social elite and heiress to a vast fortune, who becomes attracted to dangerous newcomer Tim Whalen (Rob Lowe). She unwittingly falls into his web of deceit, as he and her stepfather (John Glover) plot her murder in order to gain the $3,000,000 in her trust fund. Inspired in plot by the film noir classics with an 80's style.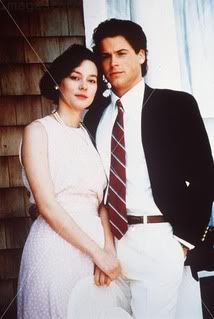 "Masquerade" is a movie that I've only seen few times, but each time I'm more impressed by the acting of Meg Tilly. I really enjoy all the plot twists and it kind of has an 80's Hitchcock feel to it. Not in that league actually, but I just wanted to use the word Hitchcock to see if it worked as Paul promised.

Muffy will probably enjoy "Masquerade" because the word "steamy" definitely applies for some the nudity in this flick. I had heard that Rob Lowe made a sex tape in the 80's, I just didn't know it was this movie.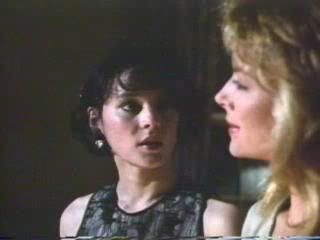 Something I really enjoy about going backing and watching 80's movies is finding actors/actresses that have since gone on to some since of fame. "Masquerade" does not disappoint:
Rob Lowe, Kim Cattrall, Doug Savant, and Dana Delany.

If you've never seen "Masquerade" I highly recommend it..
---
Posts: 7845 | From: Smiling and glancing in awe in the back of a limo | Registered: Mar 2003 | Site Updates: 22 | IP: Logged |