aTomiK
.... has green eyes as well....
Member # 6575





7 Updates!

Member Rated:


posted




---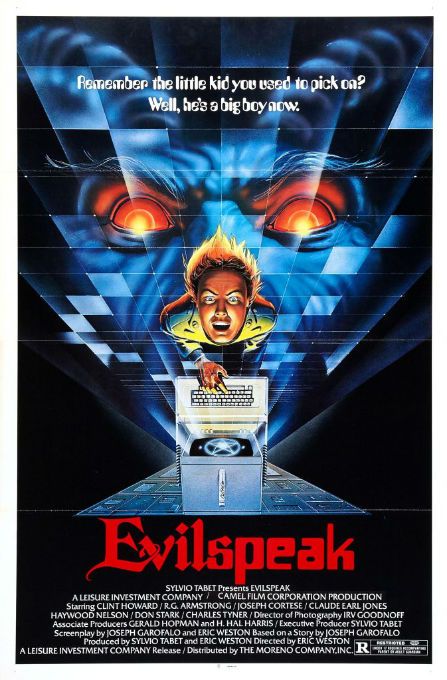 "A military cadet who happens to be a social outcast taps into a way to summon demons
and cast spells on his tormentors through his computer." (IMDb)

Watched this fun little b-horror video nasty yesterday.
It was directed by Eric Weston who also directed the pretty decent C. Thomas Howell vehicle To Protect and Serve (1992).

Evilspeak stars Clint Howard, R.G. Armstrong, Joe Cortese, Claude Earl Jones, Haywood Nelson, Don Stark
and pretty ladies Lynn Hancock, Kathy McCullen, Katherine Kelly Lang (Delta Fever, Jocks and Brooke from The Bold and the Beautiful).

Howard does a good job as the bullied youngster
but the guys go too far so he summons the evil Esteban (played by Richard Moll).

Clint is coming, like it or not!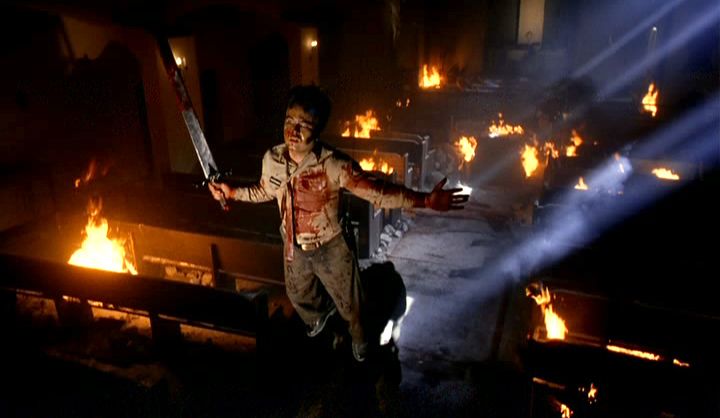 See Spooky church catacombs, shower scene, Miss Heavy Artillery competition, cool old school computers and few super nasty kills.

I own the dutch VHS tape and the guy on the cover looks much more like Clint Howard
than the dude on the original poster, hmmm kinda strange.

Recommended for the horror freaks out there.

Evilspeak trailer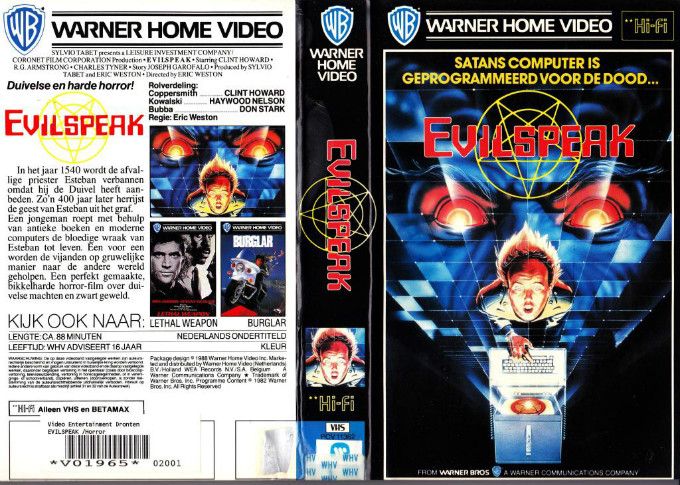 ---
Posts: 5203 | From: Finland | Registered: Feb 2008 | Site Updates: 7 | IP: Logged |