aTomiK
.... has green eyes as well....
Member # 6575





7 Updates!

Member Rated:


posted




---


Just watched a movie called Street Smart.

It was a pretty interesting thriller from the Cannon Group.
Directed by Jerry Schatzberg (No Small Affair)

Starring Christopher Reeve, Mimi Rogers
and unusual roles from Kathy Baker (street girl) and Morgan Freeman (pimp).
Released on dvd in 2003.

Here´s some interesting facts taken from the Wikipedia:

This was a long time pet project of Christopher Reeve, but he was having difficulty getting the film financed.
When the Cannon Group acquired the rights to the fourth and final Superman film,
Reeve agreed to do the film partly because Cannon promised to give Street Smart the financial backing it needed.

Morgan Freeman was nominated for an Academy Award and a Golden Globe (among other honors)
for "Best Supporting Actor" for his role, giving his acting career a major boost.

Anyone else seen this?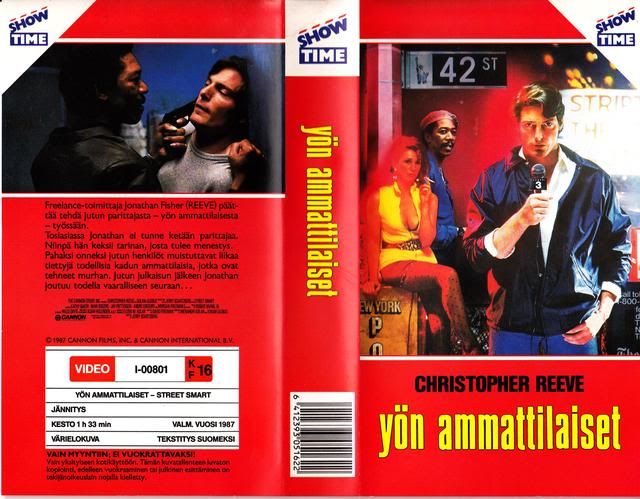 [ 29. February 2012, 09:05: Message edited by: aTomiK ]
---
Posts: 5425 | From: Finland | Registered: Feb 2008 | Site Updates: 7 | IP: Logged |