aTomiK
.... has green eyes as well....
Member # 6575





7 Updates!

Member Rated:


posted




---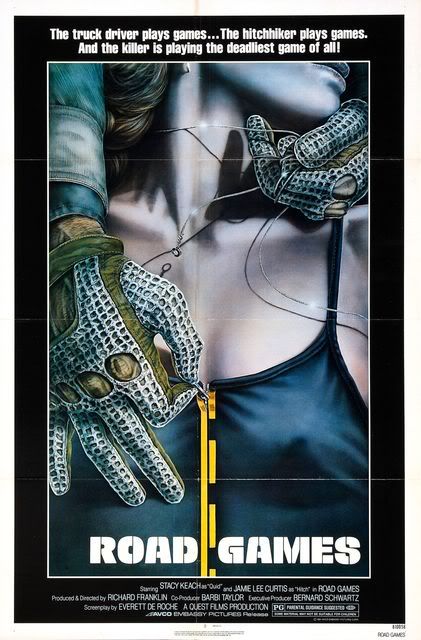 Just watched Road Games.
It is a good mystery thriller set on a desolate Australian Highway.
It´s very Hitchc0ck, Rear Window on the road, like they say.

Directed by Richard Franklin (Patrick, Psycho II, Cloak & Dagger etc.)
and starring Stacy Keach and Jamie Lee Curtis.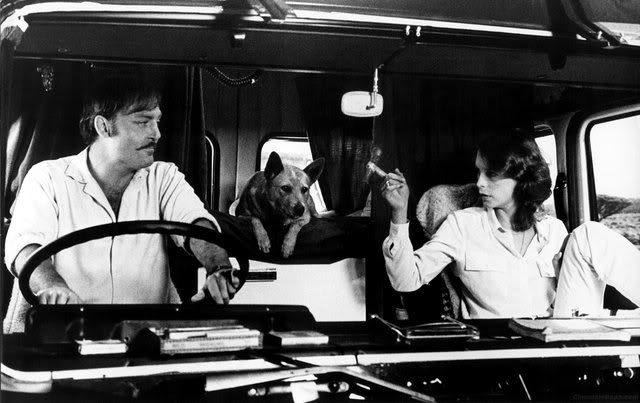 Keach is very good, i love the way he talks to himself
and to his pet dingo while driving.
Curtis is good but her part is not that big.

I love the australian landscapes, the atmosphere, the camera work
and the roadhouse they visit includes cool Playboy pinball machine.

Trailer for the 1981 film Road Games

The OOP Anchor Bay dvd includes also interesting
featurette, audio commentary and some other goodies.
It´s not a horror movie, i don´t remember seeing much blood
but suspense flick lovers should check it out!

[ 24. February 2012, 01:11: Message edited by: aTomiK ]
---
Posts: 6153 | From: Finland | Registered: Feb 2008 | Site Updates: 7 | IP: Logged |