aTomiK
.... has green eyes as well....
Member # 6575





7 Updates!

Member Rated:


posted




---


Son Altesse Sérénissime (His Serene Highness) is a series of espionage novels created by French author Gérard de Villiers,
featuring prince Malko Linge as the lead character.

In order to finance the repairs of his castle in Austria, main character Malko Linge works as a freelance agent for the CIA.
The CIA sends him on dangerous missions all over the world.
He has an excellent memory and speaks several languages fluently and prefers to wear tailor-made alpaca suits.
(Wikipedia)

Watched this Malko flick yesterday. It was directed by Raoul Coutard
and starring Miles O´Keeffe, Raimund Harmstorf and Dagmar Lassander.
Sybil Danning has a small role.
There´s another Malko flick called Eye of the Widow made in 1989.




In this ´83 movie he gets a gig which leads him to El Salvador.
Some evil dude kills a Catholic archbishop in San Salvador and Malko is sent to get rid of him.
Yes that´s the plot, i love it when it´s plain and simple


Of course it´s not easy. There´s somekind of revolution going on, lots of mysterious guys around,
he can´t even trust his own men and then there are these women giving a "hard" time.
Damn i love the women in this one. Very hot and beautiful.

What we get is wooden acting, pretty cool and funky theme tune, some wtf scenes
and one of the stupidest car chase scenes i´ve seen in a long time.
All that and hot women.

The final duel between Malko and that evil dude is short but kinda nice,
mirrors playing a big part of that scene.

Never read any Malko books but i sure enjoy the cover art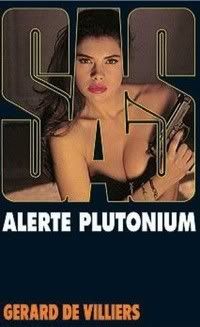 SAS Malko trailer

Here´s the finnish VHS cover art:




[ 20. February 2012, 04:55: Message edited by: aTomiK ]
---
Posts: 6104 | From: Finland | Registered: Feb 2008 | Site Updates: 7 | IP: Logged |